Austin FC Experience Center
Creating a new fan culture
Austin FC, a new Major League Soccer franchise and the first-ever major league sports team in Austin, partnered with Gensler to design an experience center to give fans a taste of their future stadium.
Challenge
Gensler designed an experience to get fans excited about a stadium that doesn't yet exist, using technology to simulate the emotions of live sports and the range of community events that will take place at the venue.
Purpose
The experience was initially conceived to drive season ticket sales, but following the most successful season ticket presale in MLS history, its purpose shifted from introduction to celebration and conversion.
Experience
A series of installations embody the new brand and envision the stadium, from an architectural model to a 360-degree immersive theater. The installations bring to life the actual experience of being in the stadium, placing the viewer front and center in the spirit of the sport and immersing them in the stadium energy.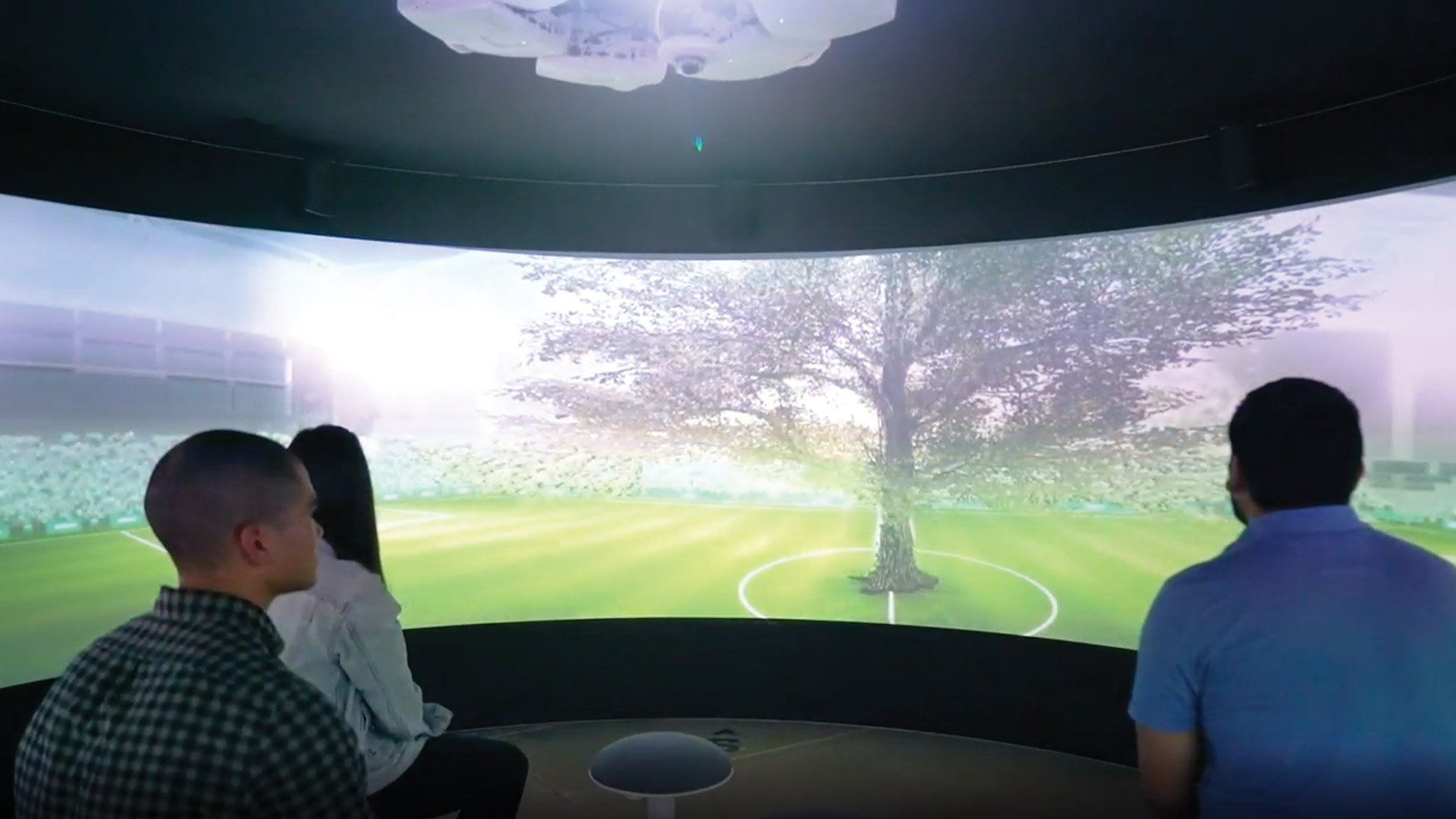 Services Provided
Brand Strategy & Design
Content Design & Production
Creative Technology
Environmental Graphic Design
Signage & Wayfinding
Praise
"There's a kid inside all of us, and the Austin FC experience center is designed to bring it out."