Digital Masterplanning
Planning for a Seamless Digital Future
Our Digital Masterplans address the full range of technology needs across your portfolio and projects in order to create a cohesive vision for your space. By identifying and defining an ecosystem of digital touchpoints, we form a holistic view of your experience landscape while mapping current and future opportunities.
Why now?
In a rapidly evolving digital world, we need smart planning that matches the speed of technology to the pace of construction.
The integration of smart technologies and data analytics has become increasingly important to the success of real-estate investments.
A comprehensive, integrated view of digital experiences can uncover returns against scale, efficiency, optimization, investment, and experience.
Research
of companies think their goals require innovative technology
SAP, 2019
#1
concern for CEOs is risk associated with digital transformation
KPMG, 2019
71%
of companies attract talent with use of digital
MIT Sloane & Deloitte
$2T
spend on digital transformation by 2022
IDC, 2018
We craft a future-ready project vision.
Our team will work with you to design a vision that is inclusive of all domains, from physical, to digital, to service design. We help you understand the required technology—and the roadmap towards implementation. User research, business vision, and technology audits inform a flexible plan firmly anchored in the present while looking to the future. The Digital Masterplan empowers your team to align stakeholders and manage against the backdrop of changes in culture, business, and technology.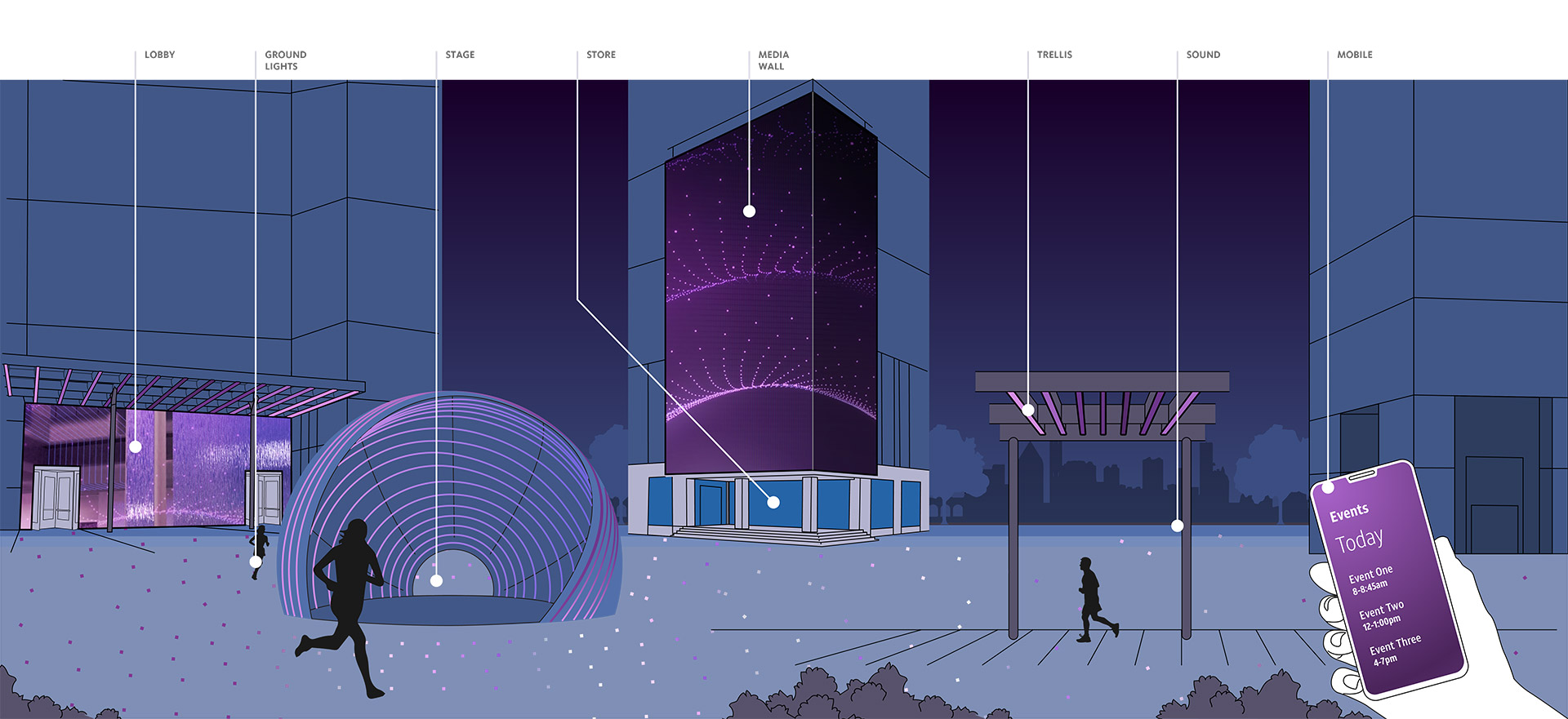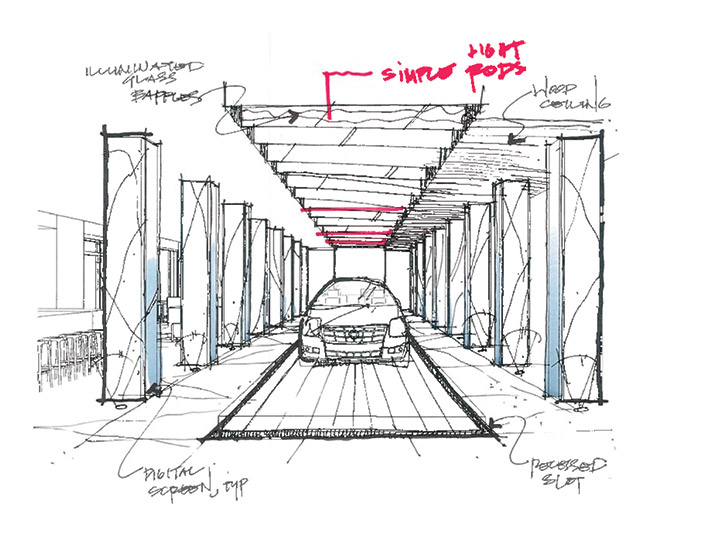 Align your architectural vision with your user experience.
Compelling and inclusive user experience is at the heart of success for today's projects. In order to put people first in our design process, we employ informed experience strategy and analytics, leveraging qualitative and quantitative research. These tools open up insights into the needs, desires, and behaviors of your audience—whether they are employees, customers, passengers, or fans. Our team translates those insights into design concepts that align with your business ambitions and architectural plans.
Develop a systematic design language.
We are here to realize your vision. We implement it by creating a design system that actively choreographs planners, designers, technologists, and partners as they build your experience. Our integrated approach synchronizes all touchpoints, across the physical and digital realms. While maximizing the experience for users, this integration simultaneously creates efficiencies for service and maintenance. From content strategy to software and hardware, from media production to partner management, our robust Digital Masterplans generate future-forward projects that are seamless, supported, and successful.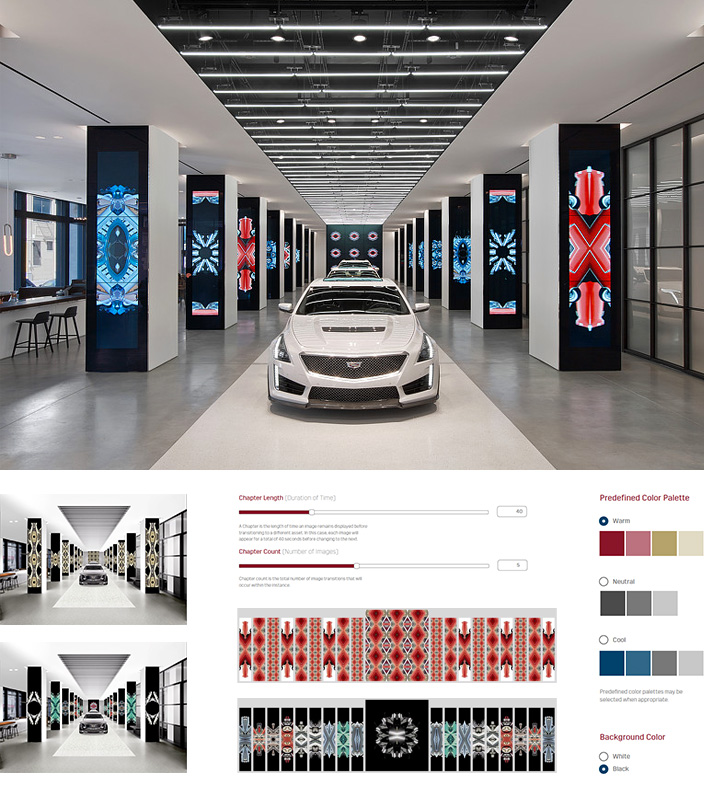 Interested in a conversation?