LG Display Transparent Future Exhibit, Seoul, Korea
The future made clear
LG Display developed a 10,000 square foot experiential exhibit to demonstrate the transformative power of Transparent OLED technology on how we work, live and play.
Challenge
Current Transparent OLED technology has minimal visibility in the market. Clear use-cases are needed to demonstrate the value Transparent OLED brings to both end-users and specifiers. Our team was challenged to design a temporary exhibit at a premier art gallery to demonstrate how Transparent OLED technology can dramatically transform our world.
Purpose
To inspire decision makers about a future transformed by Transparent OLED technology while also demonstrating real-world applications that bring immediate value and address today's needs. Presenting Transparent OLED as a solution, not a display, integrated into architectural materials and furnishings, empowers this technology with clear purpose and value.
Experience
The exhibit begins with the "Transformation Zone," an immersive interactive theater that demonstrates the transformative power of Transparent OLED in different scenes from today to the far future. Interactive Transparent OLED demos are showcased within vignettes showcasing five market verticals: Mobility, Work, Culture & Entertainment, Retail and Home.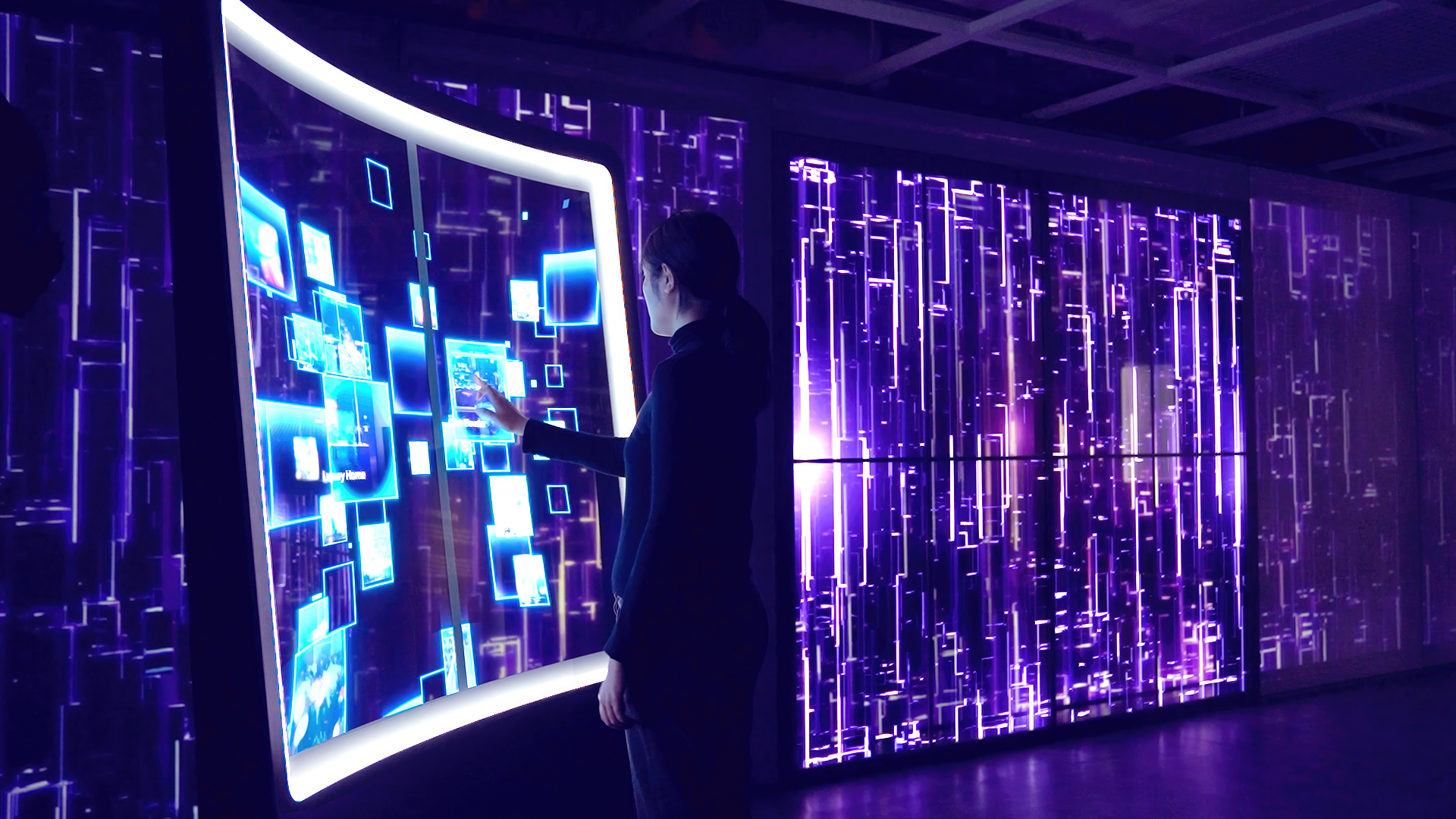 Technical Specifications
10K sqft
of Immersive and Interactive Exhibits
19
Discrete Working Product Demos
5 zones
Mobility, Work, Culture & Entertainment, Retail, Home & Hospitality
90+
Transparent OLED Screens
Services Provided
Brand Design
Content Strategy & Production
Digital Design
Digital Strategy
Environmental Graphic Design
Exhibit Design
Signage & Wayfinding