Content Production
Tell your story
Rich, dynamic content is essential to telling your story in a memorable way. It's the message that gives a medium its value and — when done well — can leave an indelible impression on viewers. Our Content Production Studio delivers a full suite of capabilities, including narrative, interactive, ambient, dynamic, and mixed-reality content.
Why now?
Working at the intersection of physical and digital grounds our unique approach in architecture, and results in content that's customized for your space and the audience moving through it.
Storytelling is today's social currency. Businesses with a strong understanding of content control the narrative around their brands, cultures, products, and services.
Buildings are no longer monuments—they are revolving stages for storytelling. Flexible, dynamic content allows you to create programmable spaces that can transform over time.
We provide end-to-end production with a single point of contact.
End-to-end production can improve content quality and consistency, boost efficiency, and reduce operational overhead—you can get the best possible outcome by working with Gensler as your single source for content production. Whether leveraging our robust in-house team or tapping our network of world-class producers, we have the expertise to deliver.
In today's multi-channel, always-on world, driving efficiency in how you invest in content is key. We consider your content needs holistically and aim to design and produce content once, with the capacity to distribute it across your entire content ecosystem.
Our services include: motion graphics and animation, CGI and 3D environments, real-time and generative design, live-action video production, data visualization, architectural visualization, and augmented and virtual reality.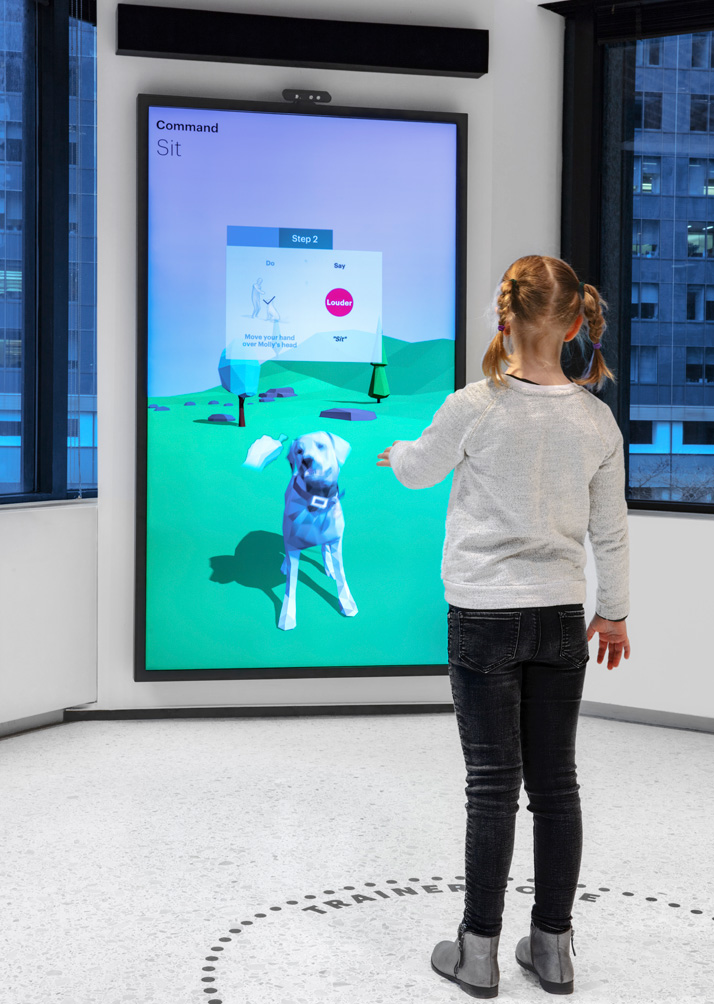 We partner with some of the best content
producers and media artists:
Dave & Gabe
DixonBaxi
Float4
Hard Work Party
MediaMonks
Moment Factory
Rare Volume
Refik Anadol
Reel FX / Flight School
Sila Sveta
Universal Everything
Volvox Labs
Zach Lieberman
Interested in a conversation?