Health & Wellness
New opportunities — and challenges — for one of society's most important assets
Some of healthcare's biggest challenges are not related to medicine, but areas outside of healthcare's core domains of expertise, including hospitality, logistics, and experience design. In order to address these challenges, providers need the right tools and the right partnerships to do what they do best: care.
3 minute read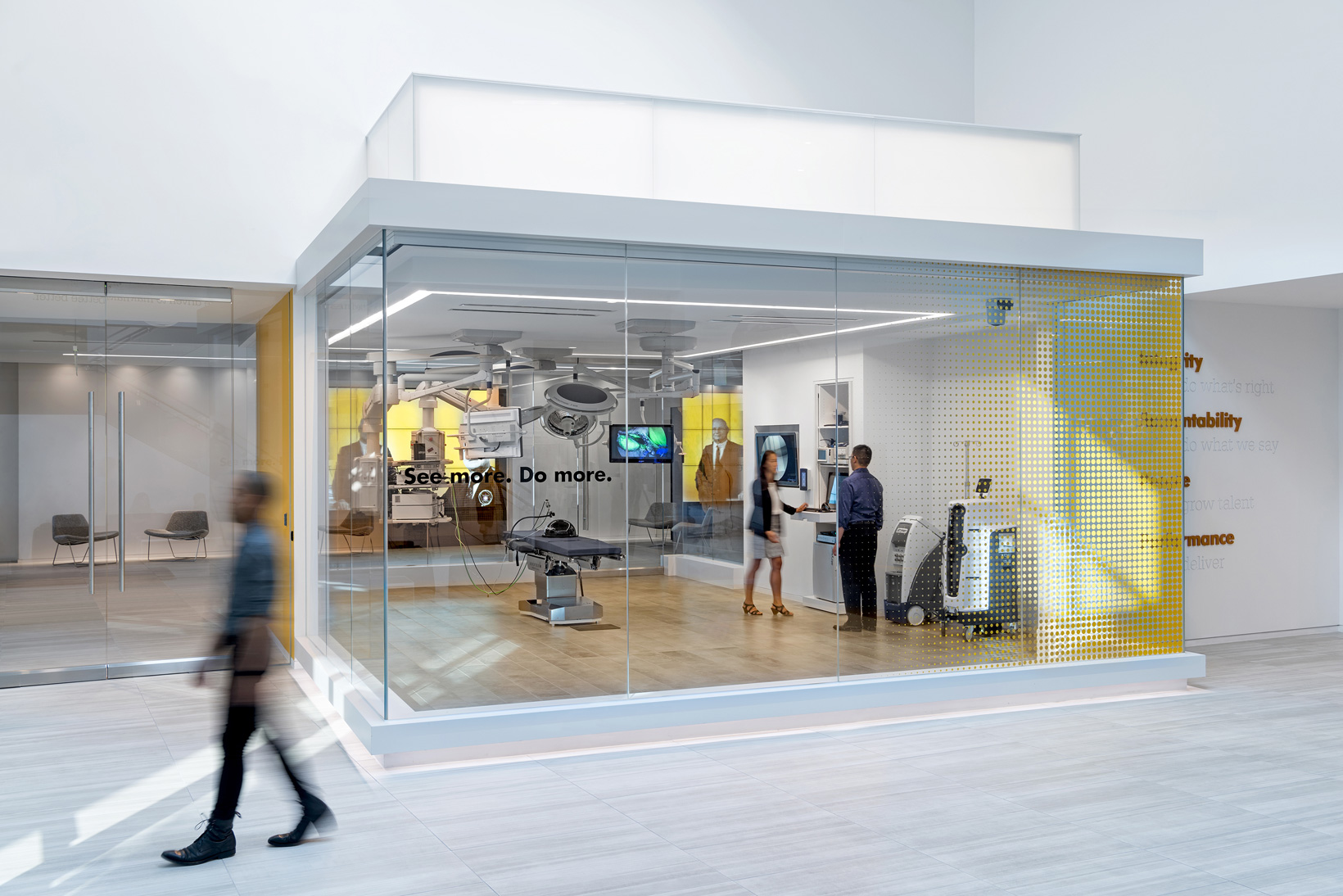 Agile hospitals.
Under economic pressures and policies shaped by a different era, hospitals have spent recent decades running lean and "hot" — stretching capacity and limiting service. This has left hospital facilities ill-prepared to adapt and flex as needed during moments of acute need, like COVID-19. How might hospitals scale up quickly? In the immediate term, it may mean creatively repurposing under-used spaces, including old hospital wings, outpatient facilities, and parking lots, like Gensler client Newton-Wellesley hospital in Massachusetts. In the future, modular hospital construction, which is already widely in use in China, will allow hospitals to scale up even faster. Insights from a hospital's "digital twin" can also inform rapid redesigns and expansions, allowing clinicians and designers to simulate features and programming before implementing them.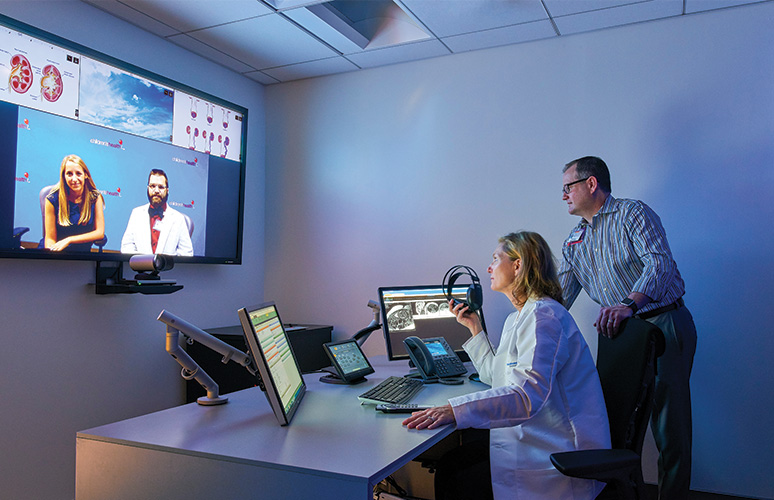 Connected hospitals.
Creating a seamless patient experience is about much more than informational screens at the hospital. In a distributed healthcare ecosystem, where a significant proportion of care takes place in the home, patients need access to a connected telehealth interface containing all of the information they and their healthcare providers need. Likewise, hospital workers need physical and digital support networks, including staff-only "oases" of calm on campus, and social networking platforms where they can share best practices and find solidarity. Both in and out of the hospital, more sophisticated logistics and supply chains that leverage partnerships with other companies can enable the delivery of "just-in-time" medical supplies and equipment, reducing costs and time.
Intelligent hospitals.
Technology can make hospitals safer and more effective for providers and patients alike. Automated systems and sensors can give hospital operators a more holistic picture of what's occurring in the space — such as crowding or potential contagion — and enable them to rapidly respond. Infrared fever-detection sensors and other automated screening technologies can help hospitals quickly and safely isolate those in need of care. In the wake of the most challenging moment for hospitals in generations, hospital operators need to leverage existing and emerging technologies so their facilities and workers are prepared for uncertainty in the future.
Interested in a conversation?