Talent Experience
A workplace with heart
The pandemic has turned "normal" upside-down and inside-out. We've learned new behaviors, adopted new technologies, and adjusted to new ways of working remotely. How can we build on the lessons this period has taught us? We envision a Connected Work Experience in which space and technology are interwoven to deliver focused work and enhance collaboration.
3 minute read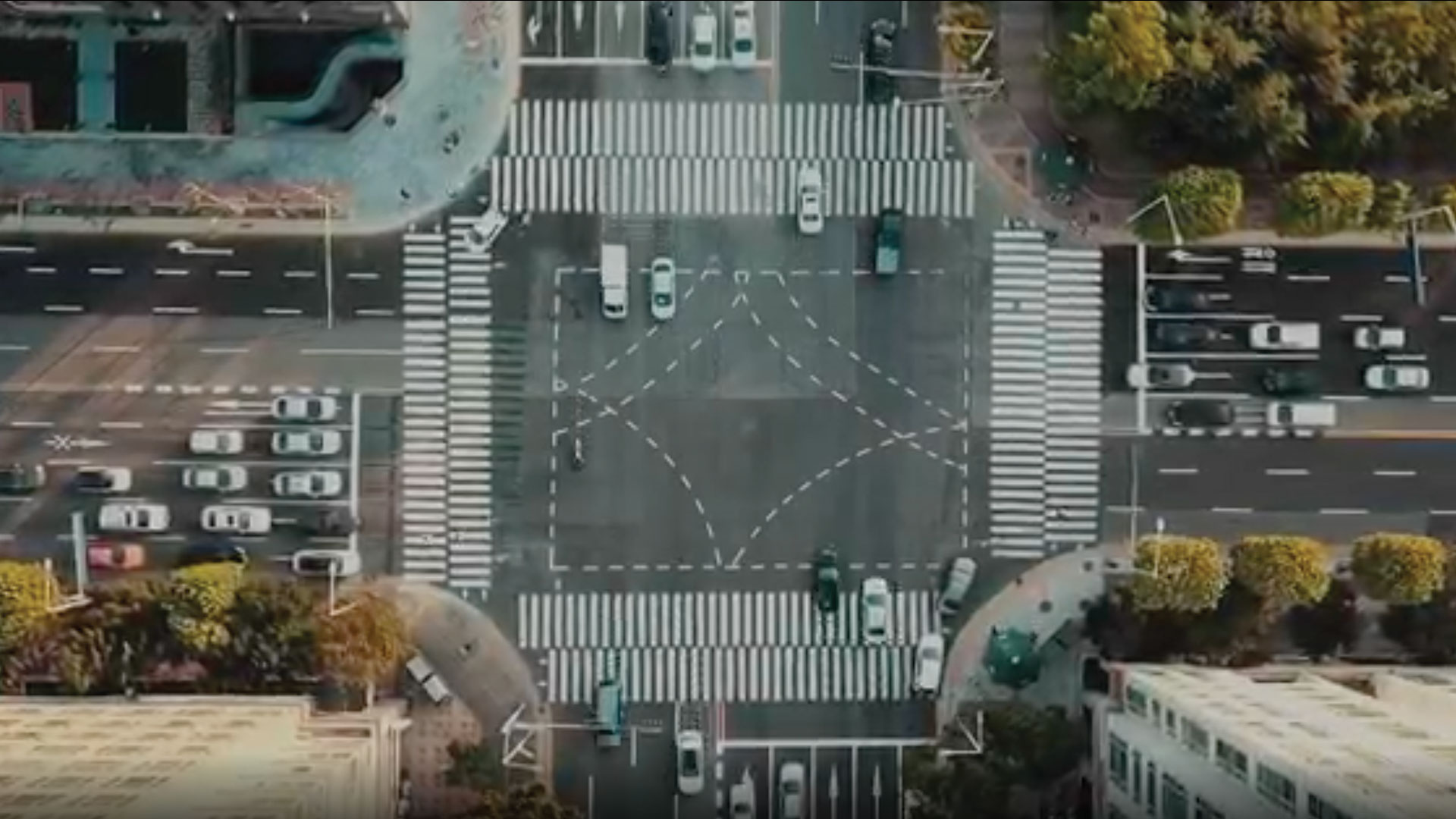 Hi-touch engagement for a low-touch world.
We foresee a hybrid workplace in which hybrid is more than just a combinations of in-office and remote work. In a Connected Work Experience, hybrid is a creative mix of ways that people can meaningfully engage with work and their peers in different work modes and settings. The future workplace will give agency and equity to all work modes. It will provide the means by which people can personalize work environments while also syncing to a strong culture that binds distributed teams together. To support this inclusive vision, each employee will need the right access, tools, and unified interfaces to feel secure and connected. Digitally-enabled spaces will allow people to be heard and seen while working remotely, but they will also provide people with the camaraderie and serendipitous collisions that we all miss so much.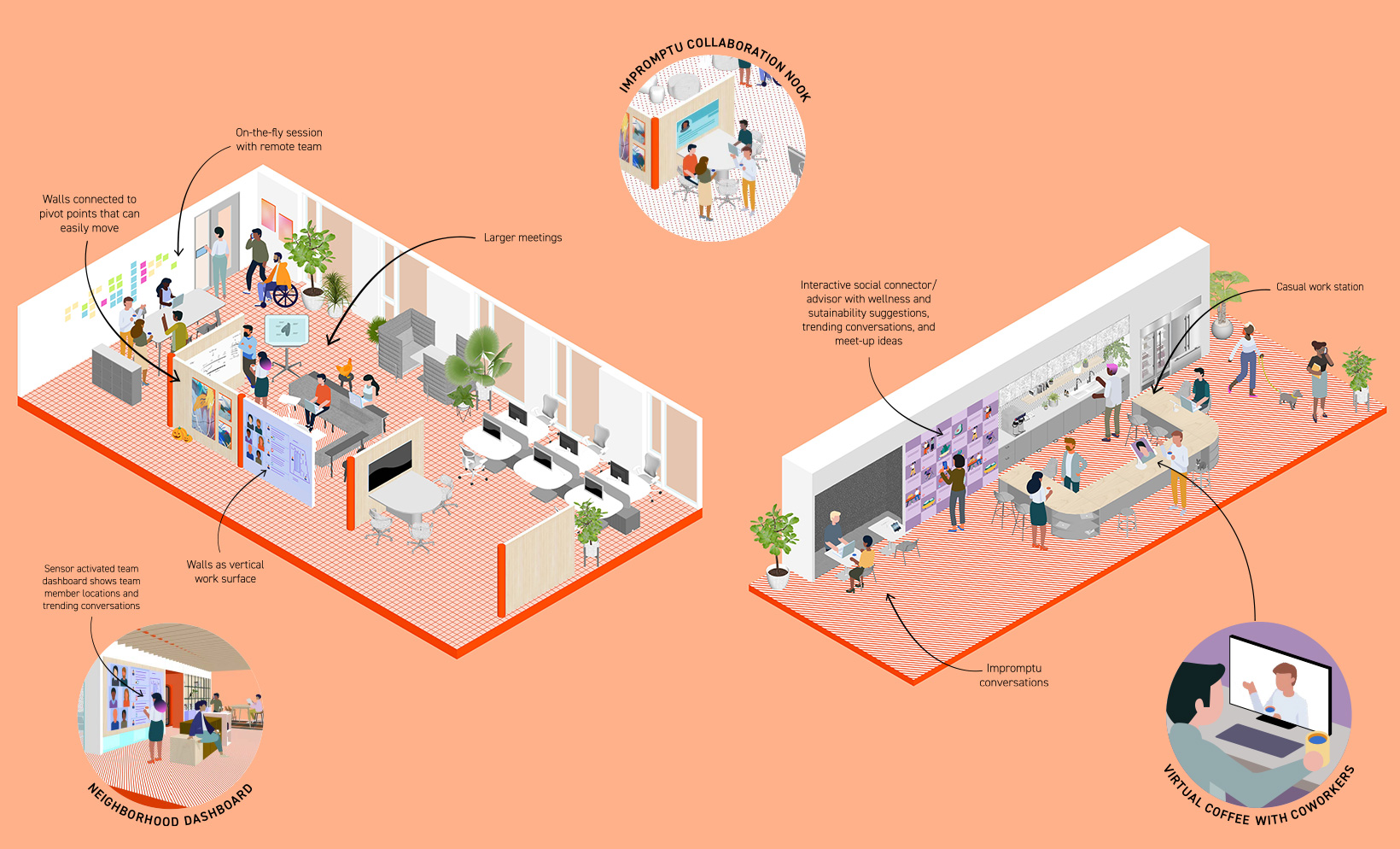 The new office is agile as much as it is open.
Gone are the days when the office was a container for bodies, desks, and conference rooms. As some companies begin to scale down their physical footprints, they can find clarity in this vision for the office's future purpose. The workplace will be what everyone needs it to be: an amenity-rich hub for team innovation, ideation, and community that can be readily transformed and customized to fit individual and organizational needs. The once standard conference room will become adaptable to a menu of use cases and equipped for mixed reality engagement so teams can meet and workshop on projects in collaboration with remote members. Simple amenities like kitchenette areas become a critical crossroads for conversation and connection.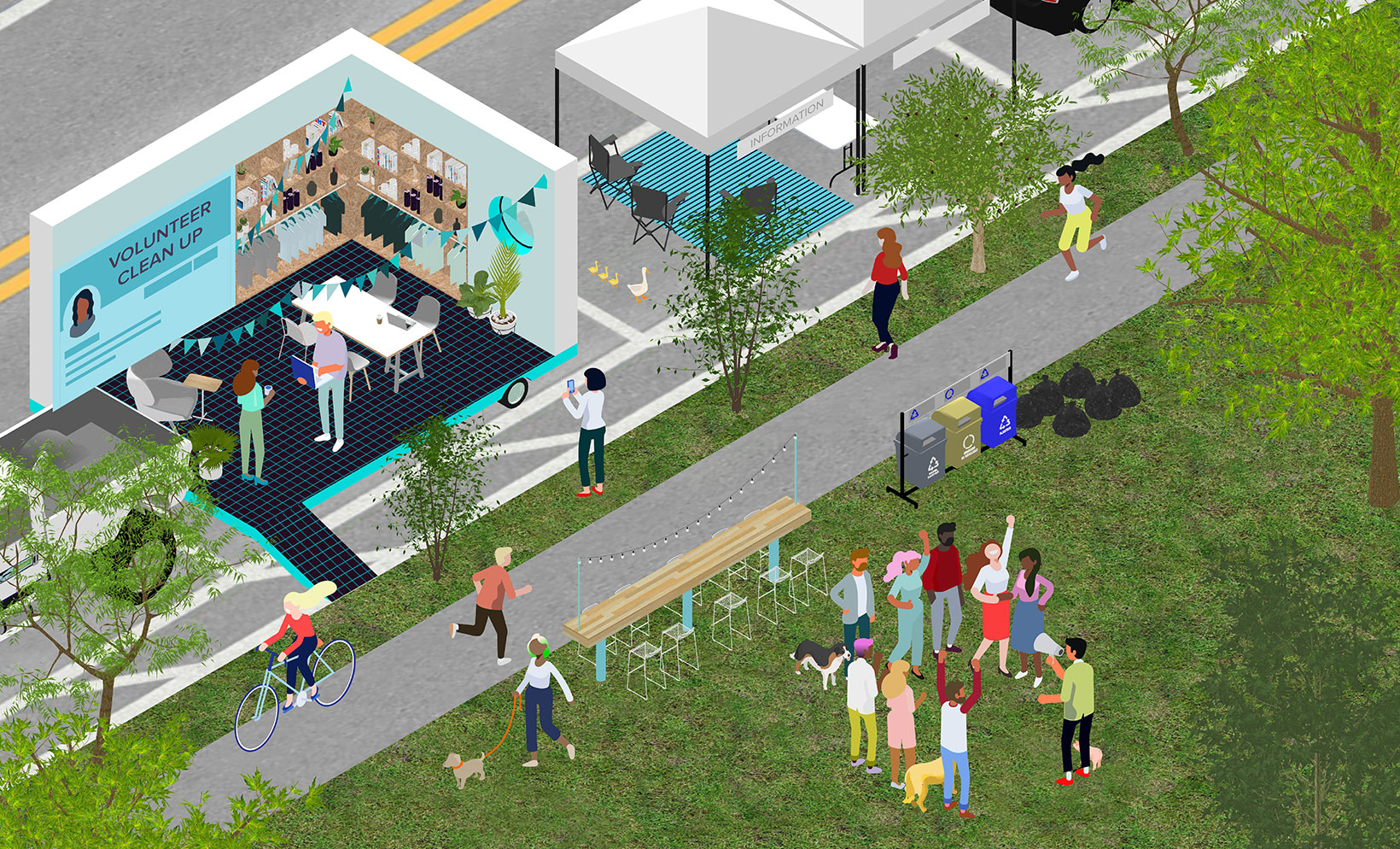 Office amenities can be connected to the community.
In the pandemic, companies and their employees moved closer to the communities around them. Businesses spilled out onto streets and outdoor public spaces. Those changes could stick. What do they suggest? First, amenities that were centralized and private are now accessible to all. For a more transient and hybrid workforce that values equity and inclusion, pulling amenities out of hiding and out to the workplace's edge sends an important message. Second, the new office can facilitate learning, growth, and networking by becoming an arena for local events, pop-ups, and activities that serve the community. This kind of open-door engagement can help make real connections that cement local ties.
Interested in a conversation?