Spatial Analytics
Learn and evolve with data intelligence
An explosion of sensor technologies, dashboards, and big-data analytics are flooding design and operations in the built environment. To drive wellness, resilience, and optimal operations requires a technology and data strategy to realize the intelligence you need for the performance you want. We help you design data-driven intelligence, sensing, and analytics to drive business performance.
Why now?
The proliferation of digital technologies and services for the built environment can cause confusion and unrealized potential when implemented without an overall data and intelligence strategy conscious of business objectives.
Businesses increasingly see the built environment as a space filled with unbridled data generated by people, buildings, sensors, AI, and other data sources.
Data and insights about user experience, behavior, and performance are integral in the design, redesign, and optimization of space.
Measure what matters.
Advanced building technologies, spatial analytics, big data, and machine learning are making typical metrics like per-square-foot, occupancy, or utilization antiquated. We can help you design next-generation metrics that reveal much more about user experience, behavior, and design to better optimize your building, campus, or portfolio.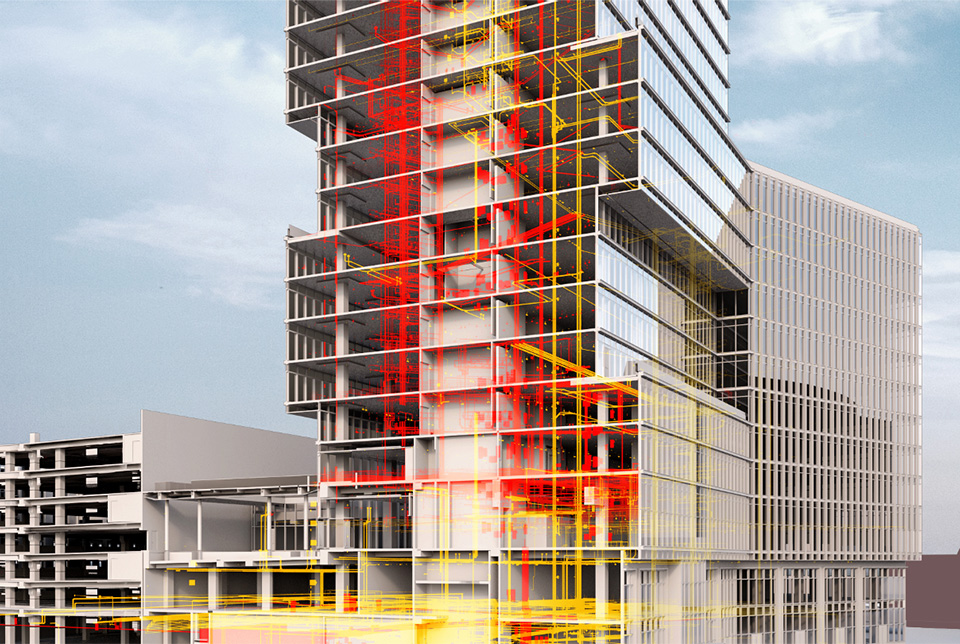 Research
$51 billion
increase in smart building IoT market by 2023
Smart Buildings Market Outlook
50%
of global data will be IoT data by 2025
Data Age 2025
85%
of companies are pursuing IoT solutions
Fast Company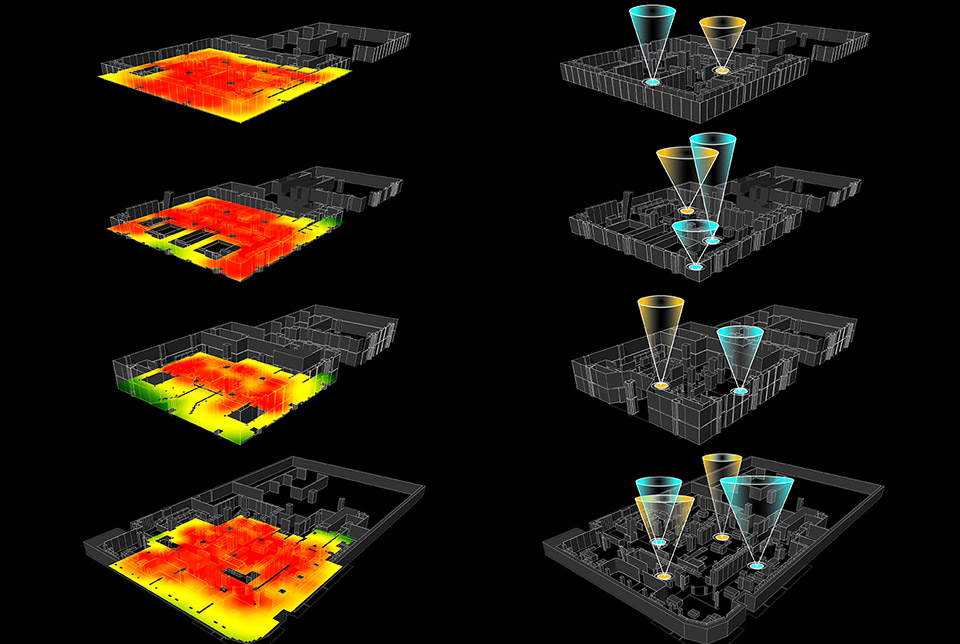 Put spatial data to work.
Increasingly, data from interactions in the built environment can be connected to where and when they happened. Designing spatial analytics to model patterns of use, preferences, and the impact of design can drive both design improvement and operational performance. Just having data and analytics is not enough if you are unable to learn new things from it. We help clients design their data and intelligence strategy for continuous learning to reveal new value.
Interested in a conversation?