Customer Experience
How are pro sports teams and stadiums transforming fan engagement?
Stadiums are increasingly becoming mixed-use destinations with major attractions beyond their primary function. The next challenge for professional sports teams and stadium operators is extending the fan experience beyond the stadium site and seamlessly integrating hybrid, physical-digital experiences.
4 minute read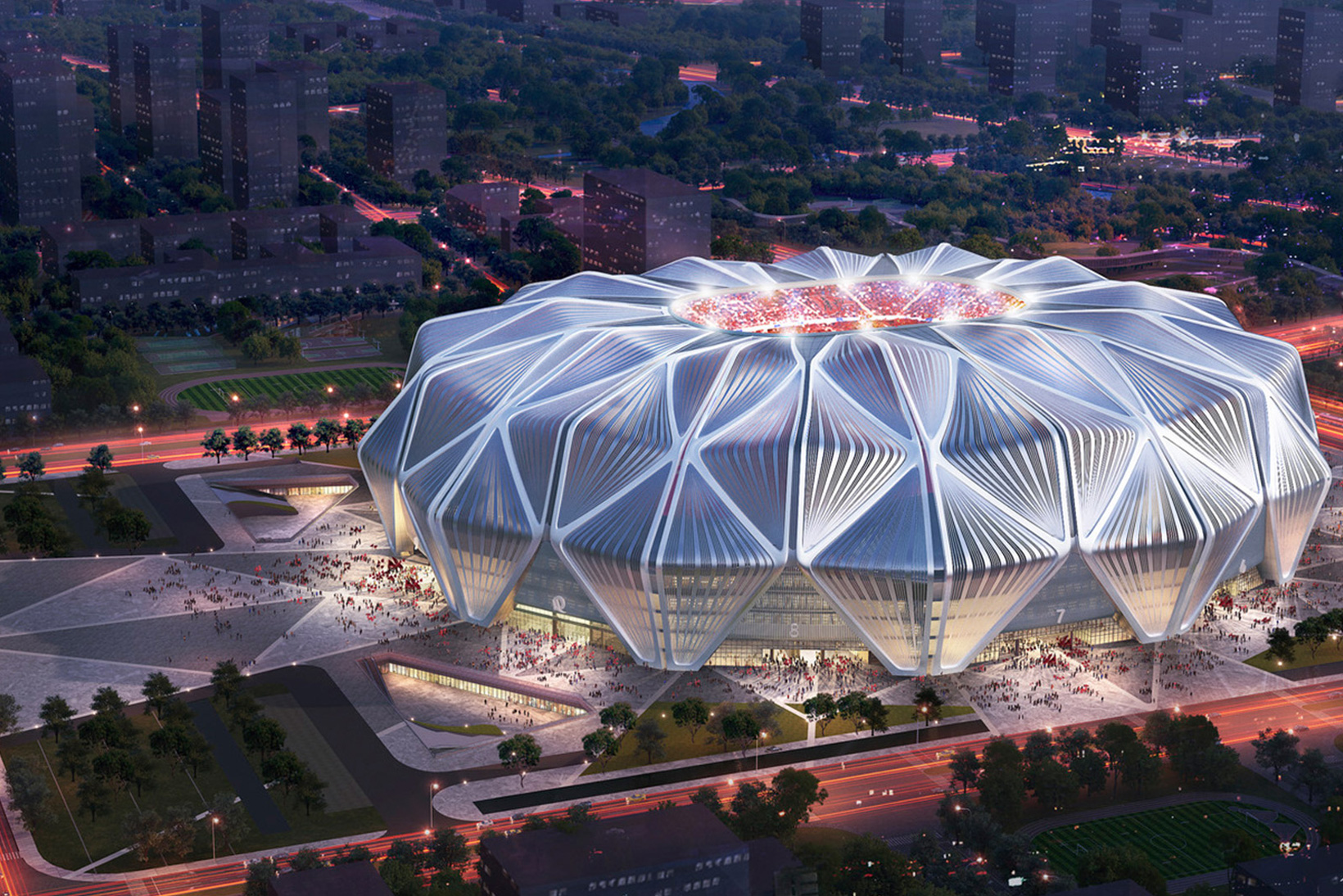 Fostering a connected fan culture — inside the stadium and out.
It is by now widely accepted that stadium areas need to be activated, even when it's not gameday. But some stadiums are pushing the mixed-use concept to never-before-dreamed-of heights. Gensler's Evergrande stadium in Guangzhou will be one of the largest stadiums in the world upon completion in 2023, and will feature a high-end mall, children's amusement park, multiplex cinema, integrated subway station, and several other attractions within the stadium superstructure. Technology can be used to empower fans with an omni-channel digital stadium experience, including personalized wayfinding tools and gamified digital touchpoints that help build brand loyalty among younger and more casual fans. Gensler's research has found that 70% of sports fans have not yet used their smartphones to access exclusive content, scan a barcode, or order food at a stadium. This is a big opportunity.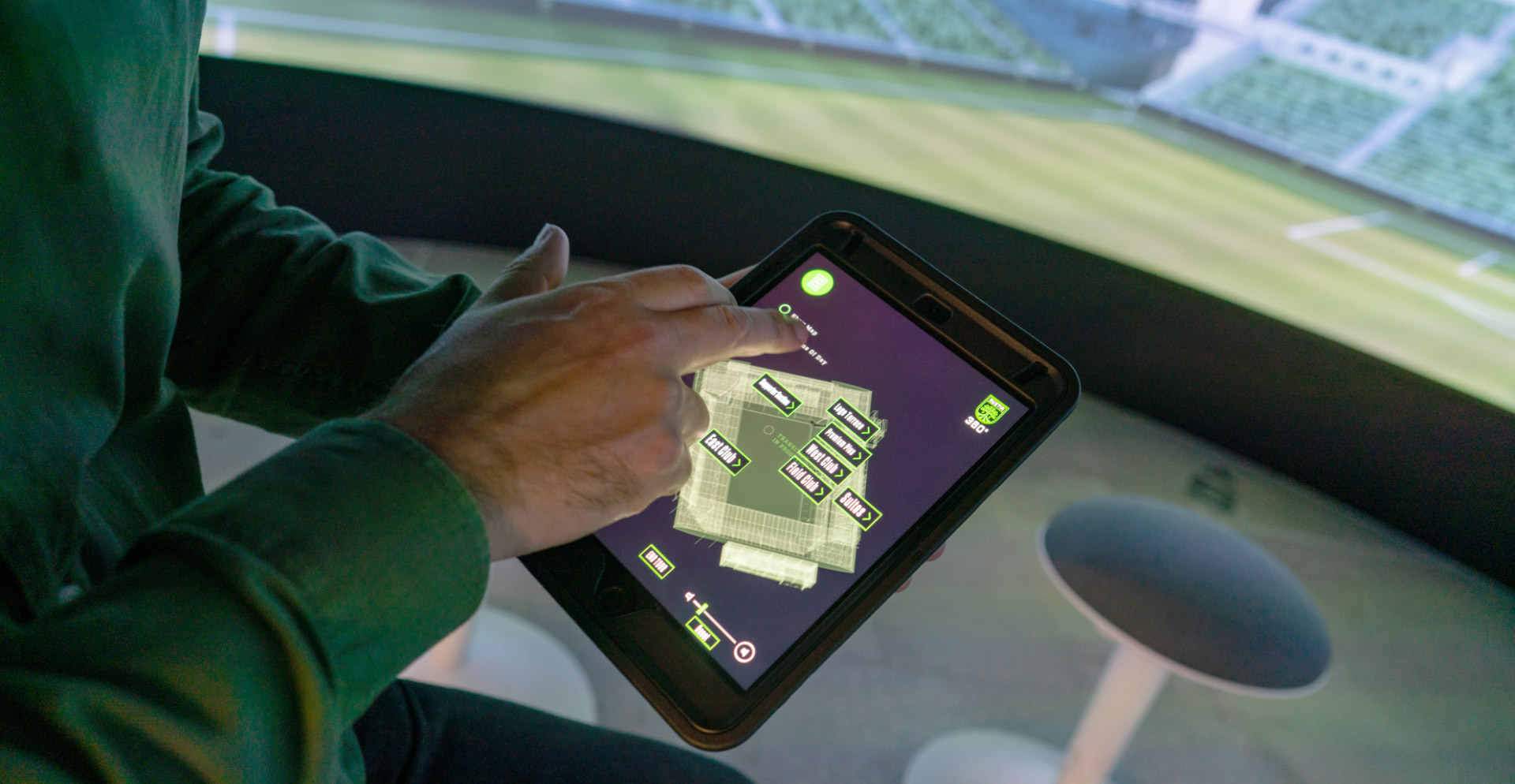 Extending the fan experience.
Personal and shared screens for ticketing and stadium concessions are just one consideration during the digital fan journey — in fact, the gameday experience begins well before fans arrive at the stadium and extends well after. For example, public transit to and from the stadium can be included in the admission price, as implemented by the Golden State Warriors at the Gensler-designed Chase Center in San Francisco, decreasing the need for on-site parking. To better engage fans, stadiums need the programming and spatial capacity to host pre- and post-game events on-site, as well as alternative, viewing options for fans who cannot afford prime event tickets. In the off-season, teams may give fans access to players through virtual reality experiences and special membership programs. Immersive training facilities that represent a team's brand, like the Dallas Cowboys' facility, The Star, also highlight a new way for fans to connect more closely with teams.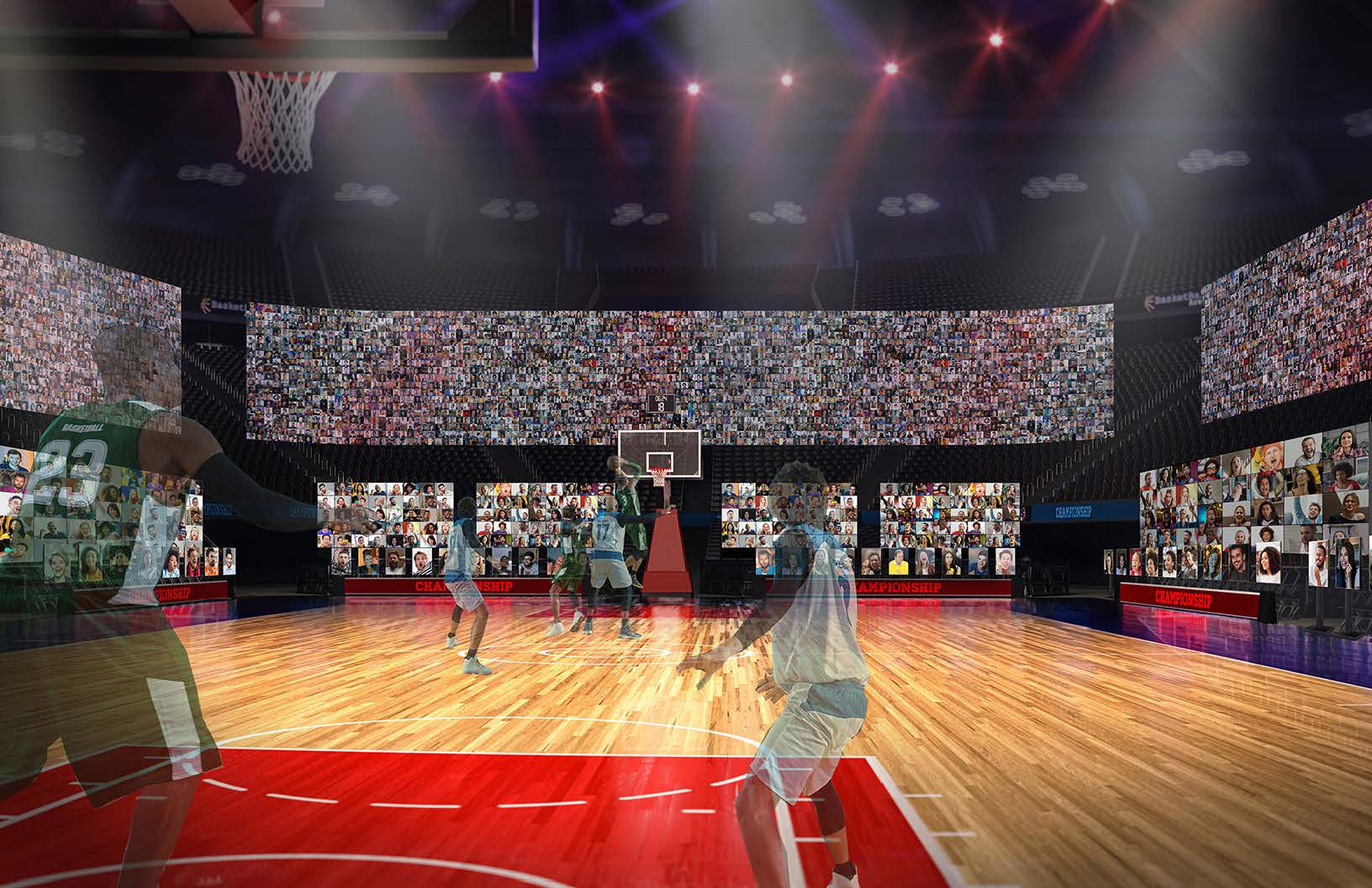 The new hybrid experience.
At the beginning of the COVID-19 pandemic, Gensler's Project Hometeam proposed a remote fan experience to invite fans to reserve "seats" and have their faces virtually displayed on a screen at the actual event, enabling them to engage with both players and other fans. A very similar concept was ultimately adopted by the NBA for its truncated 2020 basketball season. Stadium operators, sports teams, and leagues must now consider how these newly introduced technologies could preface a shift to a hybrid fan experience that includes both in-person and remote elements. Live esports events, as well as the popularity of platforms like Twitch, may hold valuable lessons as traditional sports organizations hope to expand their fanbases. Likewise, the rise of legal sports betting provides new opportunities for fan engagement both inside the stadium and remotely.
Going forward, it will be more important than ever to meet existing and new fans, wherever they are, with a menu of engagement options that are as exciting and technologically advanced as other platforms of physical and virtual entertainment.
Interested in a conversation?