Sustainability
Addressing mobility amidst a changing transit culture
To meet a future with a transformed commute where people stay close to home or flock to new modes of transit, cities and developers need to understand the role of technology as they reimagine their mobility policies.
3 minute read
The connected commute.
For many workers who often use different modes of transportation, commuting irregularly or at off hours will become commonplace. Commuters will be more reliant on connected apps like Transit and Waze, that not only display real-time schedules, traffic, and vehicle availability, but also deliver live health and safety updates. At the same time, transit agencies can leverage these technologies to decrease crowding. In the future, these platforms will need to integrate autonomous vehicles — not just for passengers, but also for delivery, healthcare, and other services.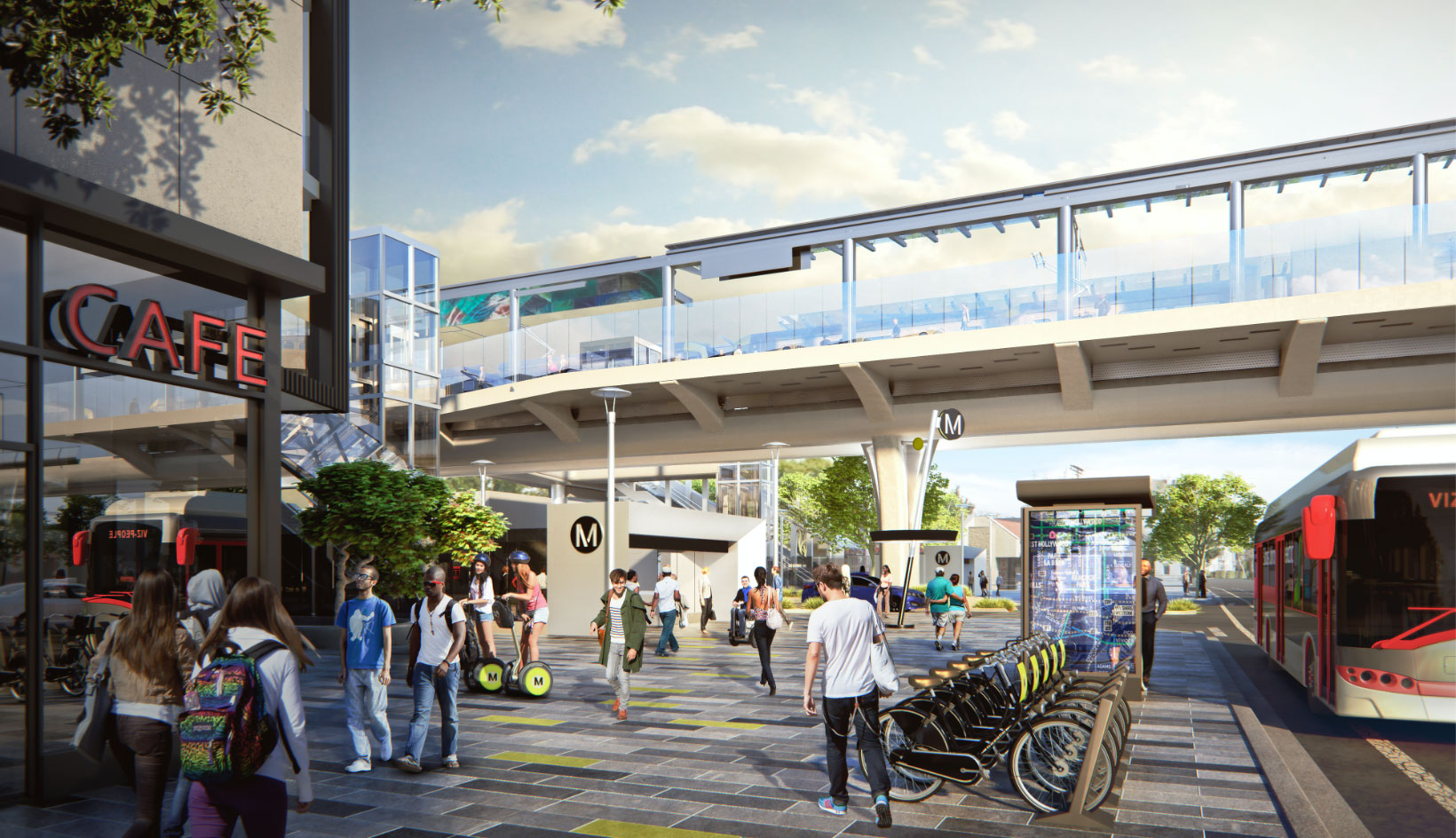 Micromobility's big moment.
As digital platforms integrate new mobility technologies and patterns, so must city streets. Pedestrians need enough space to socially distance on the sidewalk, and bikes and scooters need more safe spaces to ride. This presents a new design challenge for cities: While some American cities created temporary "slow streets" for recreation, many European and Latin American cities have made even more dramatic, permanent carve outs for micromobility. The current crisis could finally tip micromobility into the mainstream as bikeshare ridership spikes across the world and personal e-bike sales skyrocket.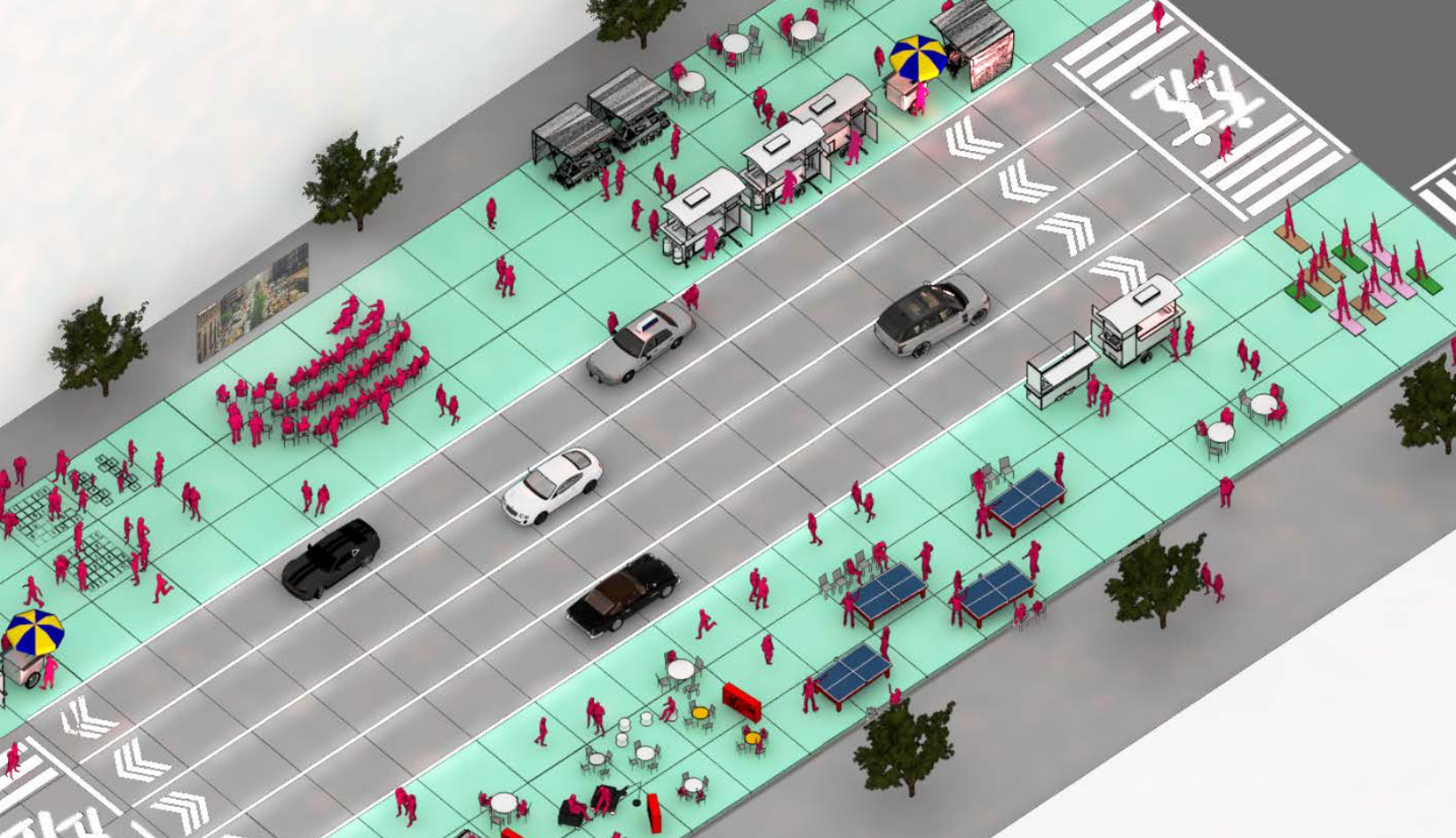 Repurposing car-centric real estate.
Eventually, cities dominated by micromobility — bikes and scooters — and macromobility — trains and buses — will find they have a lot more space to work with and redesign. Parking garages built today need to be prepared to convert to another use in 10 or 20 years. Micromobility-sized delivery robots and large-scale autonomous buses are two promising vehicle typologies that use space more efficiently than cars. Curbside parking spaces can go to better use as delivery zones, ride hail pickup spots, bike lanes, or public seating areas for restaurants and cafes, in a continuation of the hugely successful outdoor dining phenomenon. Mobility needs to be understood as an essential part of the locally-focused urban lifestyle, enabling new experiences and engagement opportunities for residents and brands.
City streets aren't getting any wider, but they can transport more people, more safely, if they are redesigned to support emerging micro and autonomous modes. They can also relegate more space for people to gather at a distance, helping to rebuild our sense of urban community in the open air.
Interested in a conversation?