Business Growth
De-risking technology investment
Leading businesses work with technology to provide seamless experiences for customers. But how do they approach technology design to meet all initial needs while flexibly planning for the future?
4 minute read
Understanding the evolving needs of the end-user.
Nearly all major development projects today have significant technological, digital, and data components, but too often they're more about flash than functionality. Now, more than ever, it's essential for all manners of built environments — office, residential, hospitals, airports, retail, mixed use, and more — to leverage technology with the purpose of making people's lives better, safer, easier, more productive, and more enjoyable. Owners, operators, and tenants are learning how to apply research to understand user needs and align them with their business goals.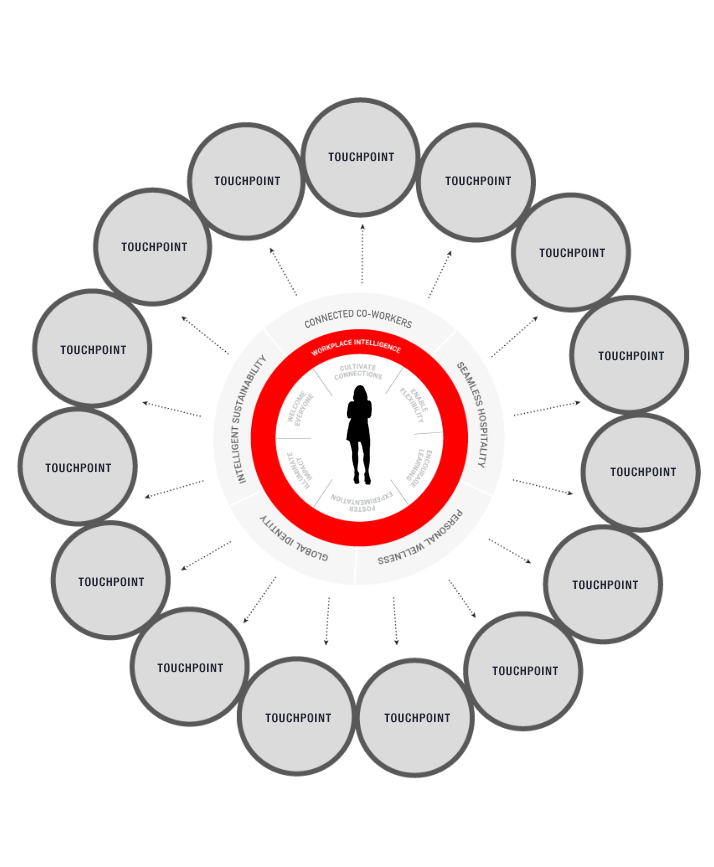 A blueprint for flexibility and adaptability.
Our daily journeys are no longer defined by distinct environments. Most people do everything everywhere, and we work, shop, and socialize in the same places we inhabit. Technology networks are supposed to connect and enable us, but they often function in an ad-hoc manner as our digital systems were not designed to synchronize around the user with any level of flexibility. Moving forward, users expect real-time information on health and mobility; they need design solutions that enable personalization and social distancing; and they need easy access to digital tools that maintain commerce, education, and communal life. As a result, the scale of data and information required to mount an effective response to current and future scenarios requires a robust digital infrastructure that many recent projects have not anticipated. Operators who invest in the right blueprint during the early stages of planning will have confidence that they're prepared for (almost) anything.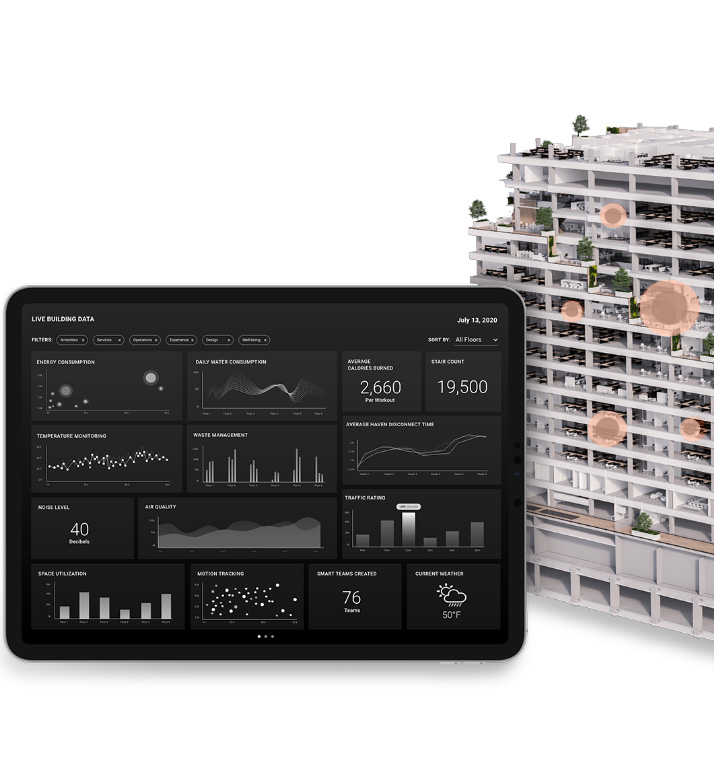 The long view: the new urban OS.
As we return to the workplace, technologies linking those who remain in their homes will only become more important, and even more so as we venture back into shared environments, like airports, stadiums and universities. We are at the precipice of new opportunity, where building owners, communities and cities will seek to link all nodes of their technology ecosystems for ease-of-use, access, context, and consistency. Like Apple's iOS or Google's Android for smart phones, technology firms that support the built environment will need to define consistent, efficient, and effective UX standards by adopting a comprehensive design language that will empower developers, planners, and designers to roll out technology projects with evermore agile speed.
Interested in a conversation?