Transformation
The frictionless user experience needs to go touchless
Digital touchscreens have recently transformed everything from wayfinding to food and beverage orders. But in the wake of the COVID-19 pandemic, touchscreens may not give people the feeling of trust and safety they need.
3 minute read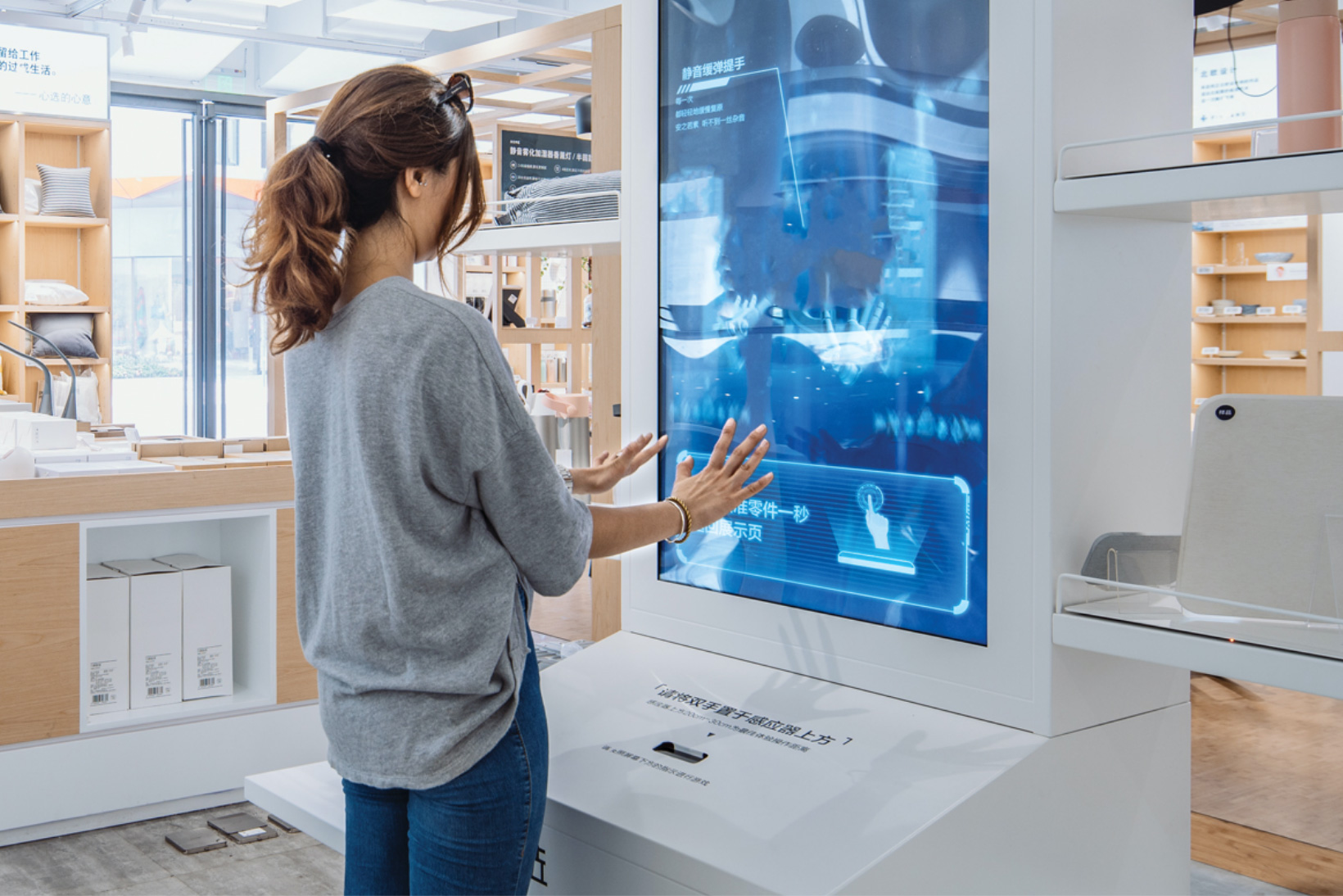 From shared touchpoints to personal devices.
Over the past decade, more and more of our physical environments have become controlled by shared touchscreens — office building sign-ins, credit card readers at grocery stores, and ordering kiosks at fast-casual restaurants are a few examples. Transforming these touchpoints to touchless interactions will be a huge challenge, which is why the first step should be to move them to people's personal devices. This should be a relatively easy lift for the user who already knows their smartphone intuitively. Office security company Proxyclick, for example, has released guidelines for its clients that encourage them to distribute smartphone barcodes to office guests and visitors rather than having them sign in on a shared tablet at entry. Meanwhile, at restaurants, mobile ordering has come to replace ordering kiosks, as well as in-person cashier transactions.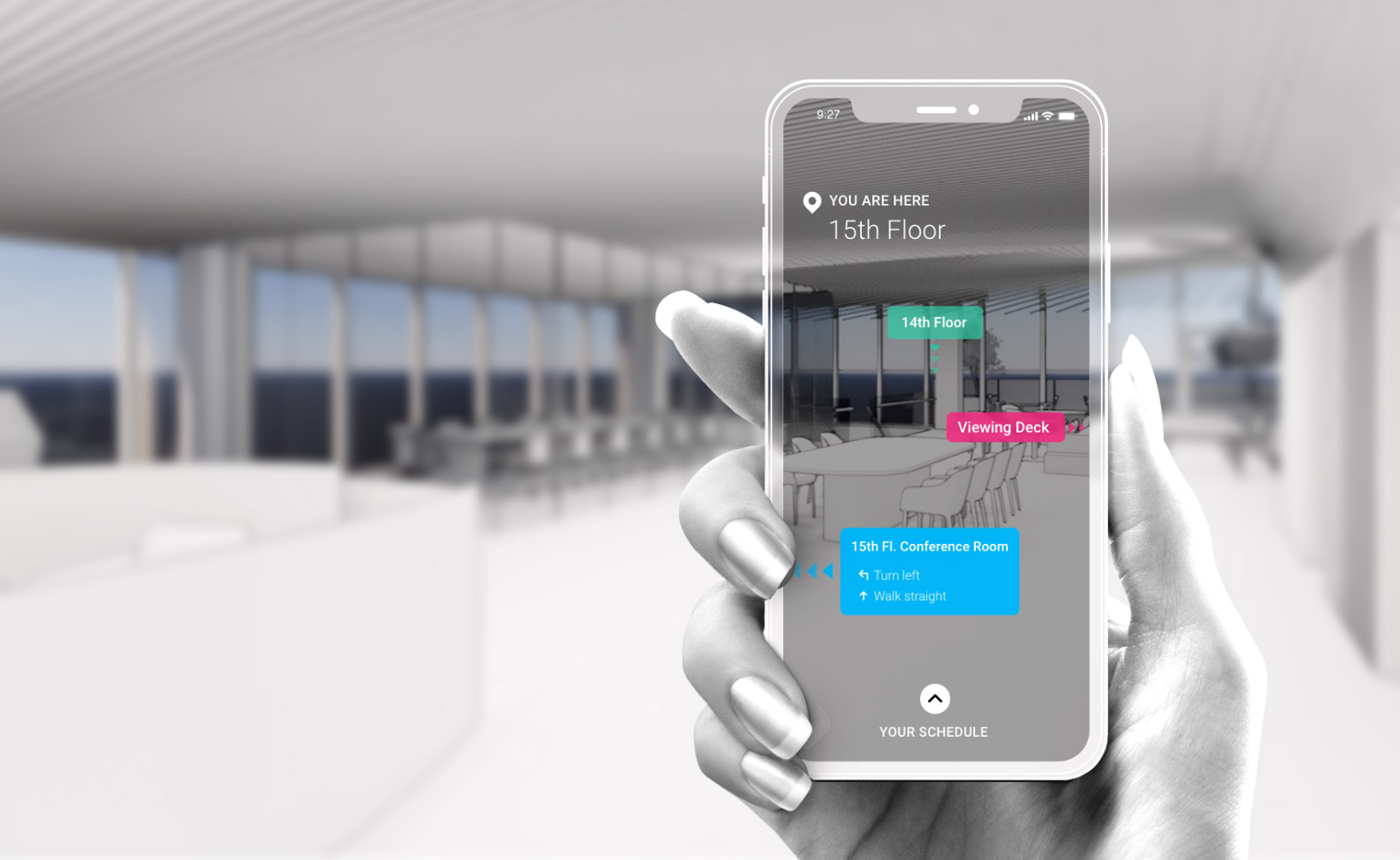 The promise and pitfalls of touchless control.
Personal devices won't always be able to replace shared digital touchpoints. There will be times when gestural or voice navigation is preferred, for instance, when operating doors and elevators or controlling lighting and heating. While the rise of virtual assistants like Alexa and voice-controlled smart-home tech have begun to make voice control an intuitive product feature of technology, gesture control is still a ways off. It's easy enough for soap dispensers and trash cans, but operating large shared collaborative screens like a Microsoft Surface smart whiteboard or an interactive lobby display will require a new standardized vocabulary of gestures.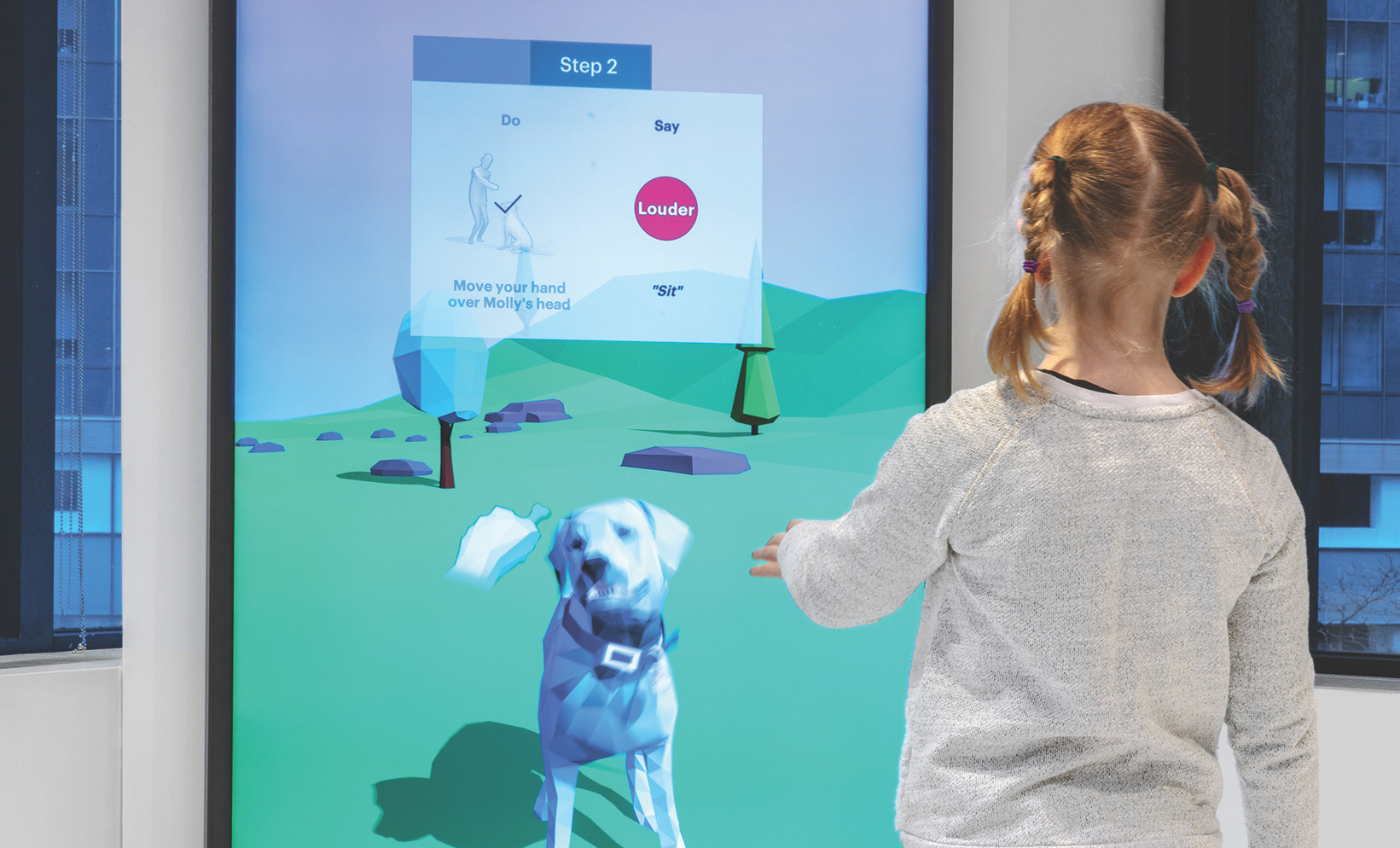 A new urgency for biometrics.
While gesture and voice-controlled technology have lots of unexplored potential, biometrics are the epitome of frictionless tech. Facial recognition is already in use at some airports where it significantly cuts down on dangerous lines and bottlenecks. If your home or workplace recognizes you, it can immediately revert heating, lighting, ergonomics and all IOT-enabled devices to your preferences. Studies have shown that customers are willing to adapt to these technologies if the tradeoff in privacy brings enhanced experience. That being said, there are significant privacy concerns around biometrics that now need to be urgently considered.
As we return to shared and public spaces, the amazing experiential technologies that we've grown accustomed to will have to adapt along with us. This is a daunting challenge as well as an exciting opportunity for technologists and designers to dream up creative new solutions.
Interested in a conversation?